ABOUT US
Accreditation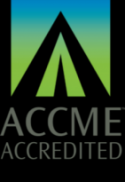 The Osler Institute is accredited by the Accreditation Council for Continuing Medical Education to provide continuing medical education for physicians.
The Osler "Until You Pass" Guarantee
The Osler Institute is so confident that our program is the best that we guarantee: if you have attended an Osler course and then within the following 9 months failed the examination for which that course was designed, you may continue to take the Osler course until you pass tuition free. Each free course must be preceded by a corresponding failed examination attempt. Hotel, banquet, and additional study material costs are not included.
The Osler Institute, Excellence in Continuing Medical Education. New Releases Currently, The Osler Institute offers more than 50 review courses per year …
new Releases
Osler has partnered with JWPlayer to offer streaming content on our website.  Select your subscription term of one or six months, from any of our video pages, and proceed to checkout.  Once checkout is completed, your subscribed to videos will be available from your account on the 'Online Review' page.  You can sign in to your account with the email address and password set up during registration, or those selected during checkout. Depending on your browser's security settings, you may have to refresh the page after purchasing to access your video.  All videos are accessed via the JWPlayer.
Upcoming courses
TESTIMONIALS
"It was a great experience overall….."
"I feel that the course was very valuable, and very well organized! "
" The faculty was outstanding. The most pleasant thing was learning a tremendous amount "
"I feel [the course] helped me pass."
"…I believe it is a 'great course. "
"…well worth it. I'll be back "