Pediatrics
"…I believe it is a 'great course'" * "I feel [the course] helped me pass." *
The Osler Institute has over thirty years of experience in preparing physicians for their board examinations. We can help you today.
A survey of Osler participants shows significantly higher pass rates for Osler students compared with those who did not take our course.
The difference in pass rates is difficult to explain away by self-selection in attendance over-representing those who would have passed without taking the Osler course.
"Osler gives … unfair advantage" said a Board Trustee. "He's wrong and right," reported an Osler participant who heard the trustee's comment. "The course does give candidates an advantage – but it's not unfair." This student had failed his boards before taking the Osler course but told us that he passed easily after doing the course. "This time didn't even feel like an exam. It was like having a discussion with a colleague."
The Osler course can work for you too.
Objectives
Increase basic knowledge and clinical skills
Prepare candidates for their Pediatric board exams
Methods
Home study questions with answers and review
Seminar with Powerpoints and lecture-note syllabus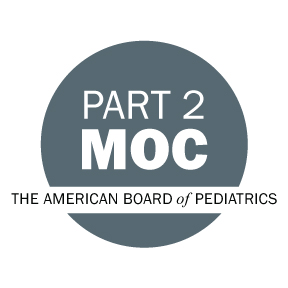 Designation: The Osler Institute designates this live activity for a maximum of 60 AMA PRA Category 1 Credit(s)™.  Physicians should only claim credit commensurate with the extent of their participation in the activity.
Successful completion of this CME activity, which includes participation in the activity, with individual assessments of the participant and feedback to the participant, enables the participant to earn 60 MOC points in the American Board of Pediatrics' (ABP) Maintenance of Certification program. It is the CME activity provider's responsibility to submit participation completion information to ACCME for the purpose of granting ABP MOC credit.
 
This course will be held:  Crowne Plaza Northbrook, 2875 Milwaukee Ave, Northbrook, IL 60062
This comprehensive review is designed to help you pass your ABP exams (both initial certification and MOC) as well as to update your clinical knowledge-base.  Emphasis is on evidence-based medicine and board-relevant standards of care, incorporating new concepts, strategies, and treatments.  The six-day didactic course includes lectures that review the entire field of Pediatrics.  The course is run in a rapid-fire format to target a larger percentage of the board and practice-relevant information with Question and Answer examples embedded into each lecture.  In addition to the lectures, the course includes a searchable e-syllabus (containing PDFs of all PowerPoint presentations).  The dynamic, interactive lectures are supplemented with easy to follow outlines containing a broad range of information commonly found in standardized board examinations as well as practical guidelines for clinical practice.  Many of our previous participants found the course provided them with improved diagnostic and testing strategies, a better understanding of all major disease entities relevant to the general practice of Pediatrics and helped them recognize specific areas of knowledge weakness for self-study.
The Osler Institute is going green and providing our attendees with the latest technology to assist in their review. Each registrant will receive upon arrival at the course, a USB drive with searchable PDF copies of the presentations offered during the review. A printed syllabus can be preordered for a small additional fee.
Neurology: Seizures and Coma ** Congenital and Acquired Neurologic Diseases ** Neuromuscular Diseases ** Cardiology: Arrhythmias ** Congenital Heart Diseases in Newborns ** Congenital Heart Diseases in Children ** Cardiac Problems in Systemic Diseases ** Neonatology: Normal Newborns ** Neonatal Diseases ** Neonatal Critical Care ** Apnea and SIDS ** Adolescent Medicine: Health Maintenance Exams ** Family Planning and STDs ** Adolescent Gynecology ** Growth and Development ** Infectious Disease: Immunizations ** Bacterial Infections ** Viral and Mycotic Infections ** Parasitic Infections ** HIV and AIDS ** Nephrology: Congenital Uropathies ** Glomerular Nephritis and UTI's ** Fluids and Electrolytes ** Nephrotic Syndromes ** Renal Hypertension ** Endocrinology: Thyroid ** Parathyroid ** Adrenal and Gonadal ** Diabetes Mellitus ** Growth Retardation ** Hematology-Oncology: Red Cell Disorders ** White Cell Disorders ** Platelets and Coagulation ** Oncology ** Pulmonary Diseases: Asthma ** Cystic Fibrosis ** Pneumonia ** Allergy and Immunology ** Immune Physiology ** Immunodeficiency ** Allergies ** Behavioral Pediatrics: Psychological Development ** Behavioral Disorders ** Child and Substance Abuse ** Gastroenterology: Acute Abdominal Pain ** Recurrent Abdominal Pain ** Vomiting and Diarrhea ** Jaundice ** Genetics: Chromosomal Anomalies ** Morphologic Syndromes ** Pediatric Emergencies ** Toxicology ** Inborn Errors of Metabolism ** Other Specialties: Orthopedics ** Dermatology ** Ophthalmology ** Otolaryngology ** Radiology ** Rheumatology ** Emergencies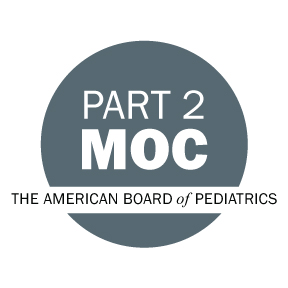 CME on Your Terms – The Osler Institute utilized state of the art equipment to record our Live April 2016 comprehensive Pediatrics Review Course and bring it to you! These Video/Audio files are stored "in the cloud" so you can stream them anywhere, anytime, as long as you have an internet connection, watch or listen to on your phone, computer – your learning experience is almost like being at the live activity, but without travel costs and time away from your practice. Included with each Online review is an electronic downloadable copy of the syllabus that corresponds to the Video/Audio lectures.
Learn More
143 X-Ray's accompanied by 90 minutes of audio detailing and explaining each slide. Presented by Dr. Jane Benson MD , Assistant Professor of Radiology and Pediatrics.
Oski's Pediatric Certification and Recertification Board Review provides comprehensive coverage of all of the areas focused on in the board exam. Features include more than 300 board-style review questions, a full-color design and illustrations, and numerous Points to Remember.
Topics Include:
Preparing for the Exam ** Adolescent Medicine, Gynecology, Mental Health, and Substance Abuse ** Allergy and Immunology ** Cardiology ** Collagen Vascular System ** Critical Care and Emergency Medicine ** Dermatology ** Dysmorphology ** Ear, Nose, and Throat ** Endocrinology ** Fluids and Electrolytes ** Gastrointestinal System and Nutrition ** Genetics and Metabolism ** Growth and Development ** Hematology ** Infectious Diseases ** Neonatology ** Neurology ** Oncology ** Ophthalmology ** Orthopedics and Sports Medicine ** Preventive Pediatrics, Biostatistics, and Ethics ** Pulmonary ** Renal and Genitourinary System
Authors: Carmen Coombs MD, MPH, Arethusa Stevens Kirk MD, FAAP
Why waste time guessing at what you need to know for the pediatrics board exam? Maximize your exam preparation time with this quick-hit question and answer review. The unique question and single-answer format eliminates the guesswork associated with traditional multiple-choice Q&A reviews and reinforces only the correct answers you'll need to know on exam day. Emphasis is placed on distilling key facts and clinical pearls essential for exam success. Great for certification and re-certification, this high-yield review for the boards is the perfect compliment to larger texts for intense, streamlined review in the days and weeks before your exam.
Topics Include:
INFECTIOUS DISEASES ** CARDIOVASCULAR ** SEDATION AND ANALGESIA ** PULMONARY ** GASTROINTESTINAL ** CRITICAL CARE ** METABOLIC, ENDOCRINE AND NUTRITION ** FETUS, NEONATAL AND INFANT ** ADOLESCENCE GROWTH AND DEVELOPMENT ** NEUROLOGY ** RHEUMATOLOGY, IMMUNOLOGY AND ALLERGY ** TRANSPLANTATION ** GENITOURINARY AND RENAL ** HEMATOLOGY AND ONCOLOGY ** DERMATOLOGY ** GENETICS ** SURGERY, TRAUMA AND ORTHOPEDIC ** HEAD AND NECK ** PSYCHOSOCIAL PEARLS ** OBSTETRICS AND GYNECOLOGY PEARLS ** IMAGING PEARLS ** STATISTICS AND PREVENTIVE PEARLS ** LEGAL PEARLS ** RANDOM PEARLS ** MEDICAL MNEMONICS ** BIBLIOGRAPHY
Authors:  Peter Emblad MD, Scott H. Plantz, MD, Robert M. Levin, MD, Huiquan Zhao, MD, PhD
Lodging charges are not included in the registration fee. If not staying under the Osler room block at the course hotel there is a per day charge to cover the cost of the meeting space, food and beverage package plus associated fees and taxes; costs may vary by location. Said costs are all included in the Osler room block rate along with applicable room taxes.

Cancellation Policy: Subject to a $100 fee, refunds will be made for cancellations received at least 14 days before the course begins.