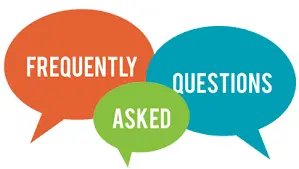 In which time zone are the Virtual Review Courses being held?
All our Virtual Review Courses are in Eastern Standard Time (EST) unless noted otherwise. 
Do I receive CME Credits?
Attendance/completion of one of our courses is required for CME credit.
The Osler Institute is accredited by the Accreditation Council for Continuing Medical Education (AACME) to provide continuing medical education for physicians.
What's the course guarantee?
The Osler Institute is so confident that our programs are the best that we guarantee: if you have utilized an Osler course and then failed the examination, you may re-enroll until you pass tuition-free. For full details, see our For complete details see Terms and Conditions.
Can I upgrade my subscription from 3 months to 1 year?
You have five days from the original date of purchase to modify your subscription; you will pay the price difference.
Do you have a repeat discount?
Review course live/virtual review.
Once you have taken our live/virtual review course at the full physician or resident fee, future live/virtual review courses may become eligible for a 20% discount off the normal physician rate.
Online recorded products
Once you purchase an online course product from Osler at full price, your future purchases are at a discounted rate as you are a return customer. This is why it now states a lower price when you are logged into your account.
Why is a lower price now showing for the online review product?
After you purchase an online course product from Osler, your future online product purchases will receive a Return Customer Discount. The lower price you now see is the price with the aforementioned discount. 
What is the cancellation policy?
Subject to a $100 fee, refunds will be made for cancellations received at least 14 days before the course begins.
What forms of payment does Osler Institute accept?
Osler accepts; MasterCard, Visa, American Express, Discover, and checks. Mail checks to; The Osler Institute, PO Box 2156 Terre Haute IN 47802-0156
Which U.S. shipping services do you offer?
Osler Ships US Postal Service Media Mail unless Priority Mail Service is requested. Priority Mail provides 2 to 7-day delivery.
Do you ship internationally?
Priority International Services are available internationally. Shipping times vary widely based on destination. Please be aware that international shipments may have a customs duty fee.
What is the Osler policy on returns?
Streaming products within two days of purchase, a partial refund will be submitted.

Within 30 days, refunds will be made under the following conditions.
Printed material may be returned if unused and in "new" condition
Electronic media such as USB
opened items may be returned for replacement if defective
unopened items may be returned for a full refund of the purchase price.
Downloaded are non-refundable
All returns must include an RMA number for refund consideration
https://docs.google.com/a/osler.org/forms/d/1SWxPWUtveQsag0VHyEERfGv6YeoQyofF3P1ClTcLvSY/viewform