CME on Your Terms – The Osler Institute utilized state of the art equipment to record our Live April 2016 comprehensive Pediatrics Review Course and bring it to you! These Video/Audio files are stored "in the cloud" so you can stream them anywhere, anytime, as long as you have an internet connection, watch or listen to on your phone, computer – your learning experience is almost like being at the live activity, but without travel costs and time away from your practice. Included with each Online review is an electronic downloadable copy of the syllabus that corresponds to the Video/Audio lectures.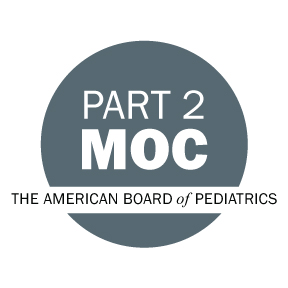 Accreditation:&nbsp&nbsp
The Osler Institute is accredited by the Accreditation Council for Continuing Medical Education to provide continuing medical education for physicians.
Designation:&nbsp&nbsp
The Osler Institute designates this Enduring Material for a maximum of 55 AMA PRA Category 1 Credits™. Physicians should only claim credit commensurate with the extent of their participation in the activity.
---
Successful completion of this CME activity, which includes participation in the activity, with individual assessments of the participant and feedback to the participant, enables the participant to earn 55 MOC points in the American Board of Pediatrics' (ABP) Maintenance of Certification program. It is the CME activity provider's responsibility to submit participation completion information to ACCME for the purpose of granting ABP MOC credit.
Release Date: June 1, 2016
Expiration Date: May 31, 2019
Estimated Time to Complete:&nbsp55 hours
Required Physician Participation:&nbsp
Optionally complete a pre-activity self-assessment question set to identify areas of knowledge weakness, then review the audio/video lectures at your own pace. To claim CME credit/MOC Points, complete the post-test self-assessment (score of 75% or greater is required) and activity evaluation form to test knowledge gained and its application to your practice.
Unlimited use for 6 months, only $675.00
or
1 month for just $295.00
Osler has partnered with JWPlayer to offer streaming content on our website.  Select your subscription term of one or six months, from any of our video pages, and proceed to checkout.  Once checkout is completed, your subscribed to videos will be available from your account on the 'My Videos' page.  You can sign in to your account with the email address and password set up during registration, or those selected during checkout.
Depending on your browser's security settings, you may have to refresh the page after purchasing to access your video.  All videos are accessed via the JWPlayer.
Faculty and Topics
Anjan Batra, MD Associate Professor of Pediatrics University of California, Irvine - Congenital Heart Disease, Acquired Heart Disease, ECG Interpretations, Evaluations and Arrhythmias
Anne Beck, MD Professor of Pediatrics Washington University, St. Louis -Nephritis and UTIs - Congenital Uropathies, Fluids and Electrolytes, Hypertension
Robert Castellino, MD Assistant Professor of Pediatrics Emory University - Platelets and Coagulation - Cancer and Benign Tumors, Red Cell Disorders, White Cell Disorders
Michael Farrell, MD Professor of Pediatrics University of Cincinnati College of Medicine - Congenital GI Diseases, Acquired GI Diseases, Nutrition, Ethics and Pediatric Pearls
Adrian Florens, MD Assistant Professor of Pediatrics University of Miami School of Medicine - Normal Newborns, Neonatal Newborns, Neonatal Critical Care, Apnea and SIDS
Ajay Gupta, MD Associate Professor of Neurology Cleveland Clinic Foundation - CNS Disorders, Paroxysmal Disorders & Migraine, Epilepsy and Seizure Syndromes
Ben Katz, MD Professor of Pediatrics Northwestern University - Viral Infections, Bacterial Infections, Fungal and Parasitic Infections, Antibiotic Update
Deniz Kesebir, MD, MS Assistant Professor in Pediatrics New York University - Otolaryngology, Immunizations, Child Development
Paras Khandhar, MD Assistant Professor of Pediatrics Oakland University - Pulmonary Disorders, Evidence Based Medicine & Statistics
Jason Ben Kovalcik, MD Pediatric Hospitalist Ohio State University - Pediatric Emergencies, Pediatric ABCs, Rheumatology, Poisoning and Toxicology
Sandra Lawrence, MD, FACR Pediatric Rheumatologist Boca Raton Regional Hospital, Florida - Immune Physiology, Pharmacology, Skin Disorders
Melvin Thornton II, MD Associate Professor of OB/GYN Columbia University - Adolescent Gynecology, Sexually Transmitted Diseases
Benjamin Ticho, MD Assistant Professor of Ophthalmology University of Illinois, Chicago - Pediatric Ophthalmology
Jonathan Williams, MD Professor of Radiology University of Florida, Gainesville - Radiology
Donald Wilson, MD Pediatric Endocrinologist,Cook Children's Health Care System, Fort Worth, TX - Thyroid & Parathyroid, Gonadal Disorders, Adrenal Disorders, Growth & Growth Disorders, Diabetes Mellitus
Faculty, Planner, and Reviewer Disclosure Declaration
In compliance with the Standards, Guidelines, and Ethical opinions of the ACCME, AAMC and AMA, The Osler Institute requires that anyone with input into the planning or presentation of Continuing Medical Education activities provided or jointly-provided by The Osler Institute must disclose to the program audience any relevant financial relationships with companies or organizations about whose products or services they are discussing in their presentations.
The following faculty/planners/reviewers disclosed a relevant financial relationship(s).
Ajay Gupta, MD - Consultant for Lundbeck and Mallinckrodt Pharmaceuticals
The following faculty/planners/reviewers listed no relevant financial relationship(s) to disclose.
Anjan Batra, MD
Anne Beck, MD
Robert Castellino, MD
Michael Farrell, MD
Adrian Florens, MD
Ben Katz, MD
Deniz Kesebir, MD
Paras Khandhar, MD
Sandra Lawrence, MBBS
Melvin Thornton II, MD
Benjamin Ticho, MD
Jonathan Williams, MD
Don Wilson, MD
Jason Ben Kovalcik, MD†*
Christina Pearison†
Sally Schuette, PhD†
Joseph Selliken, MD†
Michael Stewart†
† Program Planning Committee
* Reviewer if Applicable
Copies of the Faculty Disclosure Forms will be available upon request
Learning Objectives
Discuss updated patient management strategies for the following areas: internal medicine, nephrology, immunology, endocrinology, adolescent medicine, neonatology, otolaryngology, radiology, genetics and behavioral pediatrics
Confidently interpret laboratory finding, EKG's and other graphic representations of body function for specific patient presentations
Develop appropriate diagnosis and treatment plans for common pediatric condition
Summarize the diagnosis and treatment of relevant diseases requiring a modified approach
Recognize when to refer patient to a specialist to provide the best patient care
Translate evidence-based clinical guidelines discussed to practice of pediatric medicine
Apply improved clinical understanding to effectively communicate diagnosis and treatment options to patients and/or caregivers