Accreditation Statement
The Osler Institute is accredited by the Accreditation Council for Continuing Medical Education (ACCME) to provide continuing medical education for physicians.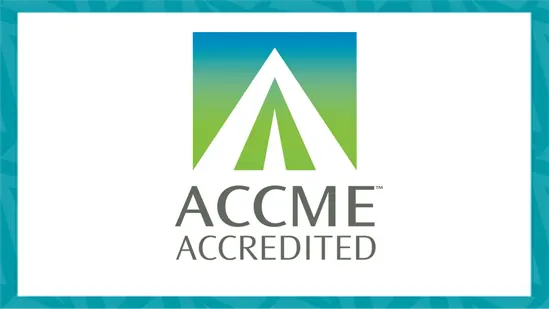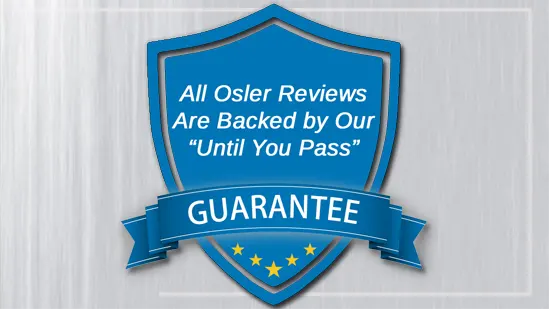 Osler Guarantee
The Osler Institute is so confident that our programs are the best that we guarantee: if you have utilized an Osler course and then failed the examination, you may re-enroll until you pass tuition-free.

For full details, see our Terms and Conditions
These files are stored "in the cloud," so you can stream them anywhere, anytime, as long as you have an internet connection, watch or listen to them on your phone, computer, or tablet – your learning experience is almost like being at the live activity.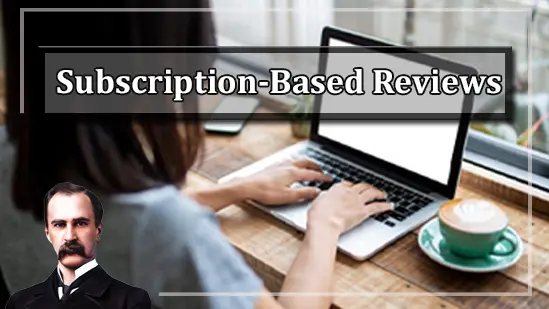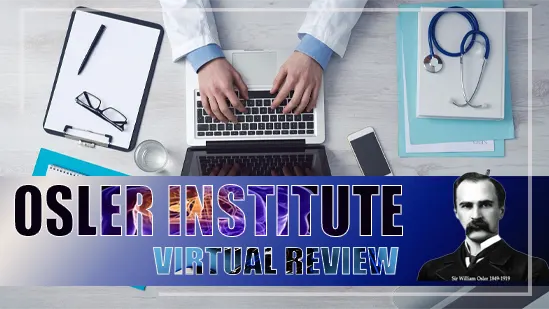 The webinar will be delivered using Zoom Cloud Meetings, allowing audio and visual interaction between you and the faculty. To take part in the webinar you need a computer with a good internet connection. With this online webinar course, you get the best of both worlds – the comfort and safety of your own home or office and the chance to learn from the Osler Faculty and your peers.
Group Discounts Available
If you have 4 or more residents interested in enrolling in any live virtual reviews you may qualify for up to a 50% discount when registering!

If you have 6 or more residents interested in enrolling in any subscription-based reviews you may qualify for up to a 35% discount when registering!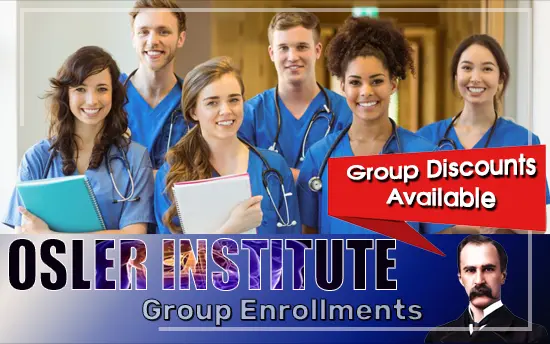 Featured
The course was very helpful to me and provided an excellent review.
The course was great, and the presenters and staff were wonderful.
great course. very high yield. would recommend.
I am delighted to share that I Passed my Oral surgery boards and am now board certified. Very grateful to the Osler team that has this great review.
You guys are fantastic, and your work allows many surgeons to be ready and pass their boards.
Wish you continue doing this great work for us.

Grateful forever.
(Spring 2022 candidate)
This has been an excellent experience. The examiners were very helpful and instructive. Videos online are an incredible resource. Big fan of the live sessions.
The entire course was exceptional.
Excellent course. Excellent instructors
The lectures are concise and accurately reflect the subjects covered on exams.
I just wanted to say thank you! I passed my exam and felt the course helped me study in an organized fashion during a busy fellowship.
Doc Ling – I really believe Osler course is excellent.
Doc Ling – The instructors are top notch and the best in their field with sincere desire to help physicians pass their most grueling endeavor yet.
I've been in practice 32 years, the fundamentals remain the same, and the course was a perfect review for my type of practice.
It was really good! I passed!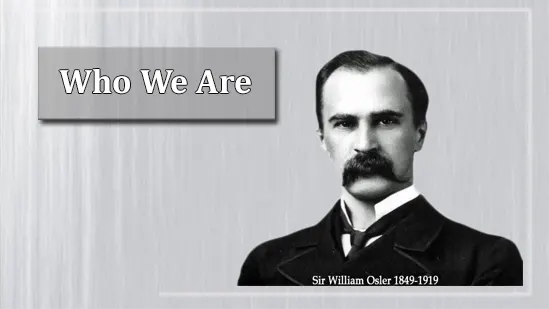 The Osler Institute is dedicated to preserving the memory and spirit of Sir William Osler. Sir Osler is considered by many to be the father of lifelong learning and continuing medical education for physicians, as well as an early proponent of the science and art of medical practice.
The Osler Institute was incorporated on August 17, 1982, as a not-for-profit continuing medical education organization in Indiana to coordinate a new Pathology Board Review Course. Within three years, this course grew to be attended by about half of all candidates for the American Board of Pathology exam. In 1986 the Institute started similar courses in Orthopedics and Otolaryngology. Currently, The Osler Institute offers more than 50 review courses per year covering some twenty medical specialties. To date, more than 100,000 participants have received more than a million hours of continuing medical education from The Osler Institute – more than most medical school CME departments.